We love the new Guy Wishart stuff... one of NZ's great songwriters. Spot the BS hired gun on drums!!
We're digging the powerful synth rock of NUN….. their album cover is pretty cool too…. and they sing about a spaceman….
What an honour it was to have AJ Bell open up for BS in Auckland. Here he is playing with the 2nd row at the Rugby World Cup opening ceremony…. as you can see, most of the crowd were at home watching on TV.  If you can track down his albums 'Ragwort Touch' and 'Hibiscuit' you'll be in for a real treat!!! 
We love local Thornbury artist Rod Gray. His stuff is great and you can check it out here...
ROD GRAY ART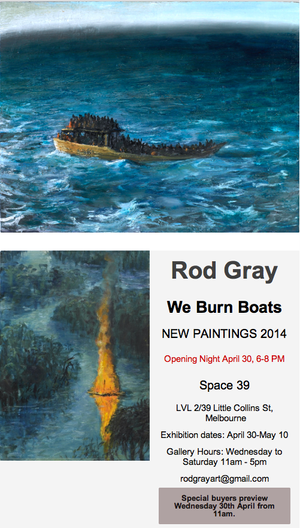 Some music we've been getting into lately: War on Drugs, Dimmer and  Boards of Canada (thank you Jack Bell).